The Klosterhof is not a typical four-star hotel; rather, it is a wine-growing estate in which we invite you to enjoy a relaxing break. Unpretentious and rooted in the region, the Klosterhof has grown and evolved over the years and is quintessentially shaped by our passion for wine. We want our love of craftsmanship, supreme quality and the fine things in life to be palpable to our guests in every corner of our hotel.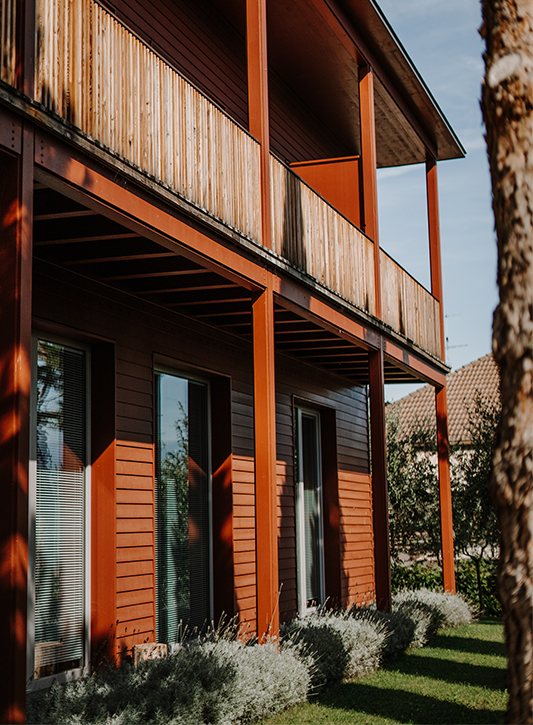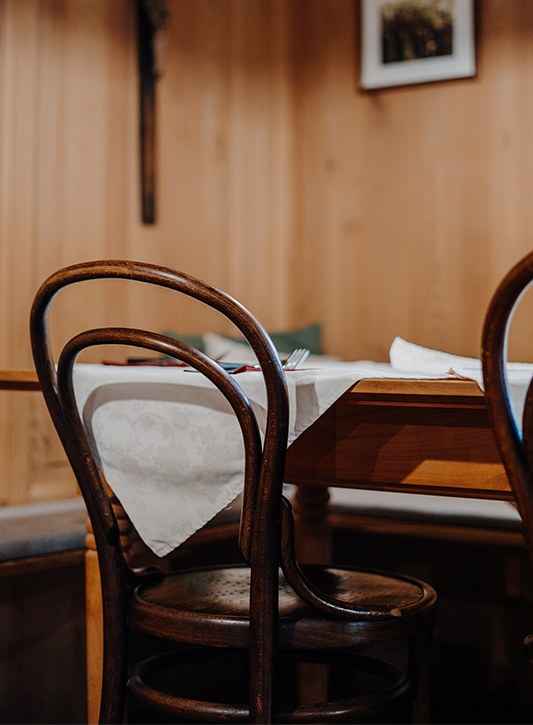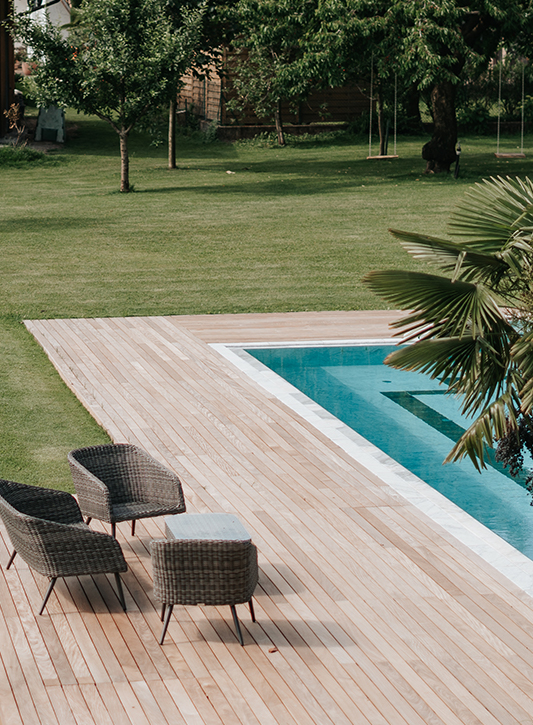 Wine Tasting and Cellar Tour
This wine tasting offers you an insight into the diversity of our wines. Meeting point each Tuesday at 5 pm is the wine bar from where we go down into the cellar together. Over the following 1 ½ hours, we'll provide you with a wealth of interesting information about the work carried out in the cellar and the storage of wine in our underground vault before we continue on to our cosy acacia room where you can taste our various wines.
Every Tuesday
Participants: min. 6 – max. 18
Time: 5 – 7 pm
Price: 15.00 € per person
Preregister by Tuesday 12.00 noon at reception
ezeption
Wine Tasting: From Classic to Riserva
Here at the Klosterhof, our three flagship varieties – Weissburgunder, Blauburgunder and Kalterer See – are available both in our classic range and in our range of premium Riserva wines. During the wine tasting, Junior Manager Hannes Andergassen compares and contrasts these two ranges – not as competing products, however, but rather to highlight their stylistic differences. The tasting, which takes place in our cosy acacia room, lasts approximately xx hours.
Every Friday
Participants: min. 2 – max. 8
Time: 6 – 7 pm
Price: 30.00 € per person
Preregister at reception
Vineyards Tour
This two to three-hour tour through our vineyards begins at the Klosterhof. Together with Oskar or Hannes Andergassen, you travel in the Klosterhof van to the Barleit, Trifall and Plantaditsch locations and discover all kinds of fascinating information about the craft of winemaking. You can also taste one wine at each location, the variety in keeping with the vineyard you're visiting at that point. We limit this special tour for wine lovers to a small number of participants.
Every Saturday
Participants: min. 4 – max. 8
Price: 30.00 € per person
Preregister at receptions